PRODUCT INFORMATION
Shipping, Payments & Returns
CUSTOMER REVIEWS
PRODUCT INFORMATION
Step into the Spooky: Enter the realm of the extraordinary with FG Square Villages' Animated Spider's House. This Halloween Village piece is an original creation from FG Square Villages, offering an immersive, thrilling experience to your festive display.
Exceptional Craftsmanship: The Spider's House, meticulously crafted from durable, high-quality polyresin, stands at an impressive 9.65" x 6.10" x 9.84". This ensures it holds a prominent place in your Halloween Village, standing out among the rest for its intricate details and charming design.
Intricate Animation: The star of this piece isn't just the house itself – it's the animated spider! Set in motion to the tune of haunting melodies, it brings an added layer of eerie charm to your setup. Coupled with glowing LED lights, this feature guarantees a captivating display that enchants and enthralls.
Effortless Setup: Powered by a simple plug-in AC adapter, setting up your Animated Spider's House is as easy as can be. No assembly required – simply select the perfect spot, plug it in, and watch as the spider weaves its web of magic in your Halloween village.
Elegant Packaging: Each Spider's House comes packaged in a display box with comprehensive product information, making it the perfect gift for Halloween enthusiasts and collectors alike.
Limited Availability: This unique piece is available only for a limited time, exclusively at Menards Home Improvement stores. Make sure to seize this opportunity and bring home the enchantment of FG Square Villages' Animated Spider's House.
Embrace the Halloween spirit with this exceptional piece. Let the Spider's House cast its web of wonder over your home, turning it into a mesmerizing Halloween spectacle.
Shipping, Payments & Returns
Should you require information or help, please contact us by email or by phone and we will be happy to assist you.
SHIPPING TIMES AND COSTS
Complimentary ground shipping within 1 to 7 business days
In-store collection available within 1 to 7 business days
Next-day and Express delivery options also available
Purchases are delivered in an orange box tied with a Bolduc ribbon, with the exception of certain items
See the delivery FAQs for details on shipping methods, costs and delivery times
PAYMENT METHODS
Shella accepts the following payment methods:
Credit Card: Visa, MasterCard, Discover, American Express, JCB, Visa Electron. The total will be charged to your card when the order is shipped.
Shella features a Fast Checkout option, allowing you to securely save your credit card details so that you don't have to re-enter them for future purchases.
PayPal: Shop easily online without having to enter your credit card details on the website.Your account will be charged once the order is completed. To register for a PayPal account, visit the website paypal.com.
EXCHANGES, RETURNS AND REFUNDS
Items returned within 14 days of their original shipment date in same as new condition will be eligible for a full refund or store credit. Refunds will be charged back to the original form of payment used for purchase. Customer is responsible for shipping charges when making returns and shipping/handling fees of original purchase is non-refundable.
Shop for your garden Today!
We are Shopfgi.com
A small family-owned company that offers high quality decorations at affordable prices! We have an extensive inventory of lights ornaments and more perfect for your home's exterior needs from solar path lights all the way to seasonal items like Christmas villages & Halloween decor packs .
WHY CHOOSE SHOPFGI.COM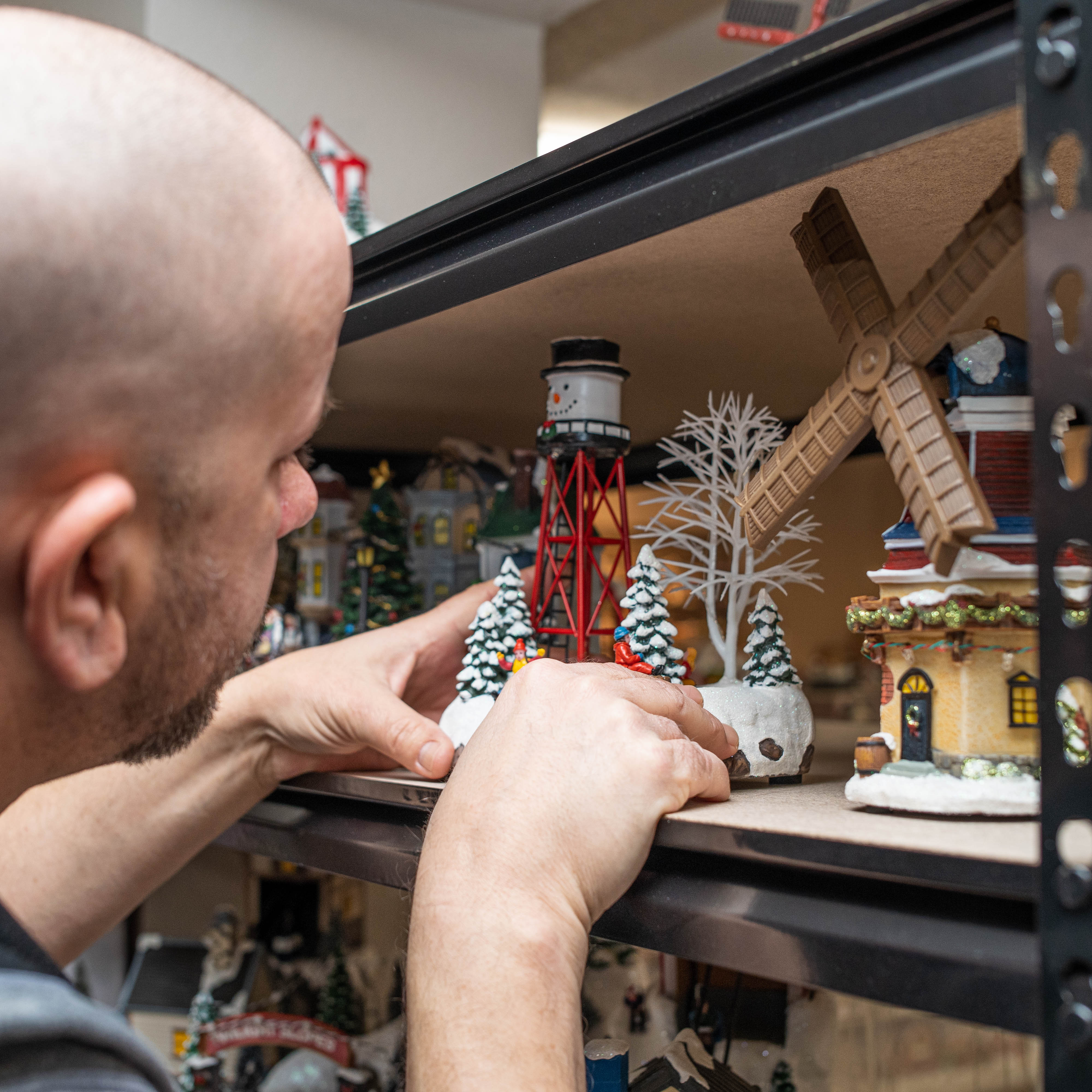 Shopfgi offers a variety of products for your home decor needs, including solar stake lights and seasonal items that can be used year-round!
As a small business, we offer the best customer service imaginable because our customers are what make us thrive.
Shopfgi offers a wide range of products from popular solar brand Crosslight, Seasonal items from FG Square and Nuvelon audio devices.