PRODUCT INFORMATION
Shipping, Payments & Returns
CUSTOMER REVIEWS
PRODUCT INFORMATION
Creepy Carnival Charm: Add an element of suspenseful fun to your Halloween Village with the Clown House by FG Square Villages. This porcelain masterpiece is a carnival of frights, designed to delight those who relish a shudder of fear and a laugh of amusement.
Exquisite Design: Measuring 9.76" x 6.18" x 8.86", the Clown House is skillfully crafted from high-quality porcelain. The house brims with clown figures, each one different from the last, and their creepy antics are sure to evoke a sense of thrill and chill among Halloween revelers.
Illuminating Features: Although there's no animation, the Clown House is anything but static. The structure is adorned with LED lights that cast an eerie glow, a small clown that moves on a spring, enhancing the spooky atmosphere. Complementing the visual feast is a haunting melody that completes the creepy carnival vibe.
Effortless Setup: Equipped with a plug-in AC adapter, setting up your Clown House is as simple as can be. No assembly is required, making it easy to position the house just where you want it, plug it in, and watch as your Halloween Village transforms into a freaky funfair.
Perfectly Packaged: Arriving in a display box complete with product information, the Clown House makes an ideal gift for Halloween collectors or anyone with a taste for the uncanny.
Limited Availability: This unique creation is available for a limited time only at Menards Home Improvement stores and FGSquarevillage.com. Don't miss out on the chance to add this fun-filled fright to your Halloween Village.
Shipping, Payments & Returns
Should you require information or help, please contact us by email or by phone and we will be happy to assist you.
SHIPPING TIMES AND COSTS
Complimentary ground shipping within 1 to 7 business days
In-store collection available within 1 to 7 business days
Next-day and Express delivery options also available
Purchases are delivered in an orange box tied with a Bolduc ribbon, with the exception of certain items
See the delivery FAQs for details on shipping methods, costs and delivery times
PAYMENT METHODS
Shella accepts the following payment methods:
Credit Card: Visa, MasterCard, Discover, American Express, JCB, Visa Electron. The total will be charged to your card when the order is shipped.
Shella features a Fast Checkout option, allowing you to securely save your credit card details so that you don't have to re-enter them for future purchases.
PayPal: Shop easily online without having to enter your credit card details on the website.Your account will be charged once the order is completed. To register for a PayPal account, visit the website paypal.com.
EXCHANGES, RETURNS AND REFUNDS
Items returned within 14 days of their original shipment date in same as new condition will be eligible for a full refund or store credit. Refunds will be charged back to the original form of payment used for purchase. Customer is responsible for shipping charges when making returns and shipping/handling fees of original purchase is non-refundable.
Shop for your garden Today!
We are Shopfgi.com
A small family-owned company that offers high quality decorations at affordable prices! We have an extensive inventory of lights ornaments and more perfect for your home's exterior needs from solar path lights all the way to seasonal items like Christmas villages & Halloween decor packs .
WHY CHOOSE SHOPFGI.COM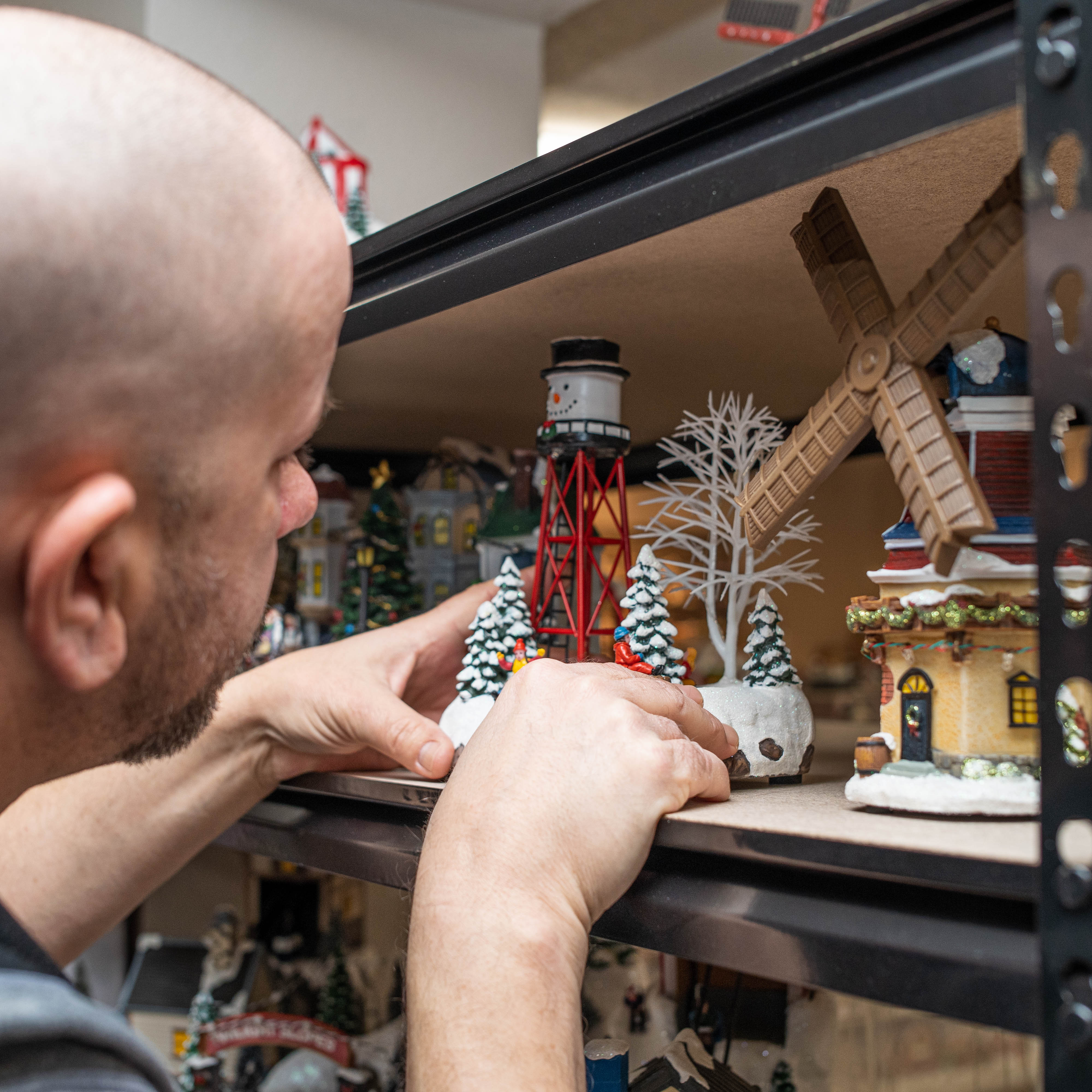 Shopfgi offers a variety of products for your home decor needs, including solar stake lights and seasonal items that can be used year-round!
As a small business, we offer the best customer service imaginable because our customers are what make us thrive.
Shopfgi offers a wide range of products from popular solar brand Crosslight, Seasonal items from FG Square and Nuvelon audio devices.