PRODUCT INFORMATION
Shipping, Payments & Returns
CUSTOMER REVIEWS
PRODUCT INFORMATION
We touch and use our Smart Phones everyday which results in constant exposure to germs. This Nuvelon UV Sterilization pouch is the perfect solution.
Portable Sanitation: This UV pouch is conveniently sized with a wrist strap to enable you to take with you any where you go. This portable protection case allows you to sanitize your phone when you are out on the go. It keeps your phone clean by using a UV-C LED.
How to Use: You un-zip the pouch and place your phone inside. Once zipped up, the UV light will automatically turn on and activate the sanitizing device. It will go on for 5 minutes. Once finished, the UV light will turn off and you can remove your phone.
Compatible: its fits all phones below 6.9 inch such as iPhone 11 pro max/ 11 pro/ 11/ X/XS/XR/XS Max/8/7/6/5S/SE, Samsung Galaxy S20 Ultra, Note 5, Google Pixel 2 XL ect.
Effectiveness: This UV pouch has a 360 degree UV-C Light technology that sterilizes your product up to 99.99%. It kills as the DNA and RNA level
1. Overall product dimensions:10*18.5*2.5cm with wrist strap
2. Internal dimensions: 9.7*18.2*2.3cm
3. Color: Black-grey
4. Material: Oxford cloth
5. Sterilization Time: 5 minutes
6. Powered: USB Cord
7. UV-lamp wavelength: UVC 265nm~280nm; UVA 390nm~410nm
Quantity of UV lamp: 4pcs(2UV-C and 2UV-A)
8. Function: sterilization, storage. Automatic On/Off zipper
9. Compatible phones: Fits all phones below 6.9 inch such as iPhone 11 pro max/ 11 pro/ 11/ X/XS/XR/XS Max/8/7/6/5S/SE, Samsung Galaxy S20 Ultra, Note 5, Google Pixel 2 XL ect.
10. UV intensity: 3000uW/s cm2
Shipping, Payments & Returns
Should you require information or help, please contact us by email or by phone and we will be happy to assist you.
SHIPPING TIMES AND COSTS
Complimentary ground shipping within 1 to 7 business days
In-store collection available within 1 to 7 business days
Next-day and Express delivery options also available
Purchases are delivered in an orange box tied with a Bolduc ribbon, with the exception of certain items
See the delivery FAQs for details on shipping methods, costs and delivery times
PAYMENT METHODS
Shella accepts the following payment methods:
Credit Card: Visa, MasterCard, Discover, American Express, JCB, Visa Electron. The total will be charged to your card when the order is shipped.
Shella features a Fast Checkout option, allowing you to securely save your credit card details so that you don't have to re-enter them for future purchases.
PayPal: Shop easily online without having to enter your credit card details on the website.Your account will be charged once the order is completed. To register for a PayPal account, visit the website paypal.com.
EXCHANGES, RETURNS AND REFUNDS
Items returned within 14 days of their original shipment date in same as new condition will be eligible for a full refund or store credit. Refunds will be charged back to the original form of payment used for purchase. Customer is responsible for shipping charges when making returns and shipping/handling fees of original purchase is non-refundable.
Shop for your garden Today!
We are Shopfgi.com
A small family-owned company that offers high quality decorations at affordable prices! We have an extensive inventory of lights ornaments and more perfect for your home's exterior needs from solar path lights all the way to seasonal items like Christmas villages & Halloween decor packs .
WHY CHOOSE SHOPFGI.COM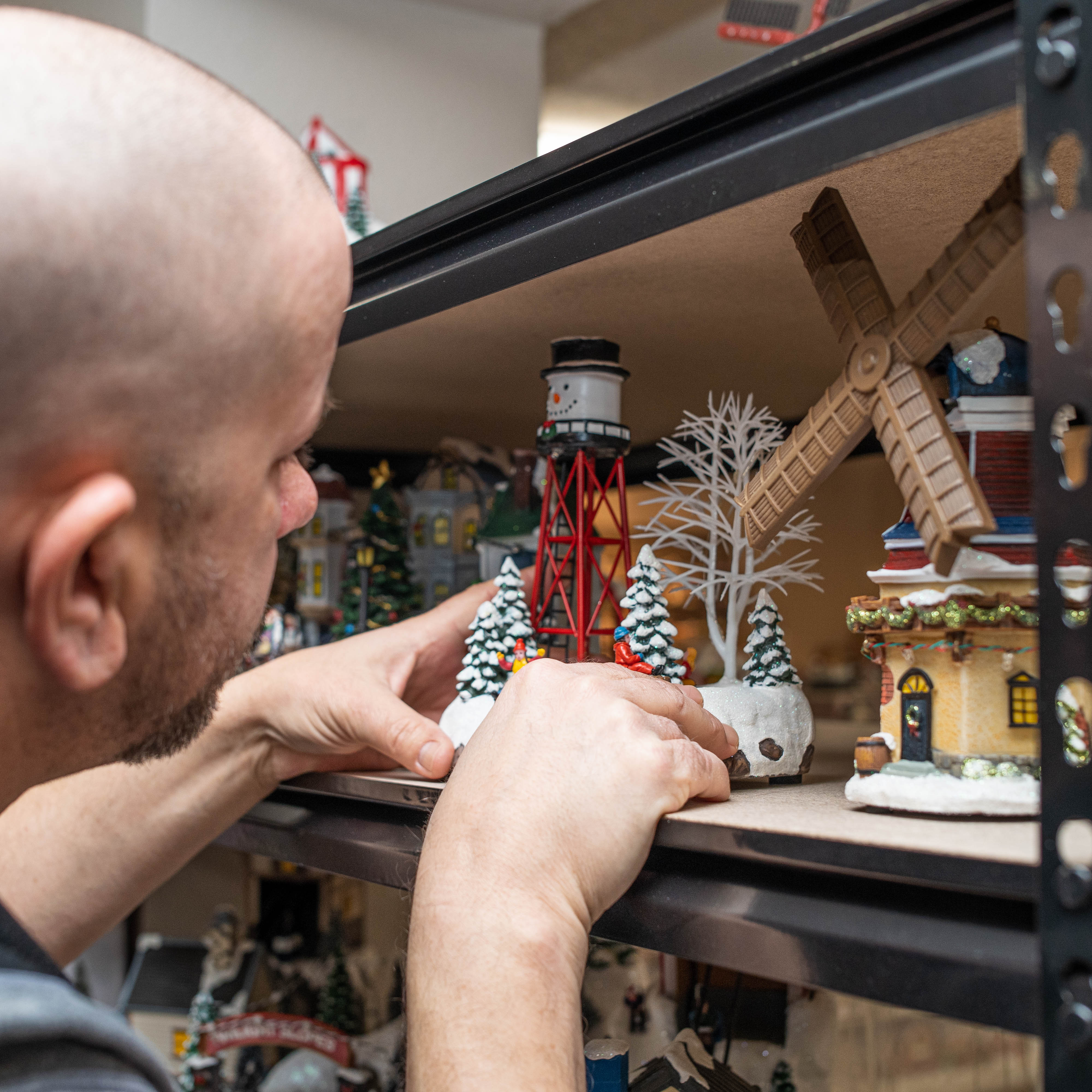 Shopfgi offers a variety of products for your home decor needs, including solar stake lights and seasonal items that can be used year-round!
As a small business, we offer the best customer service imaginable because our customers are what make us thrive.
Shopfgi offers a wide range of products from popular solar brand Crosslight, Seasonal items from FG Square and Nuvelon audio devices.